Celebrating Native American Heritage Month at USC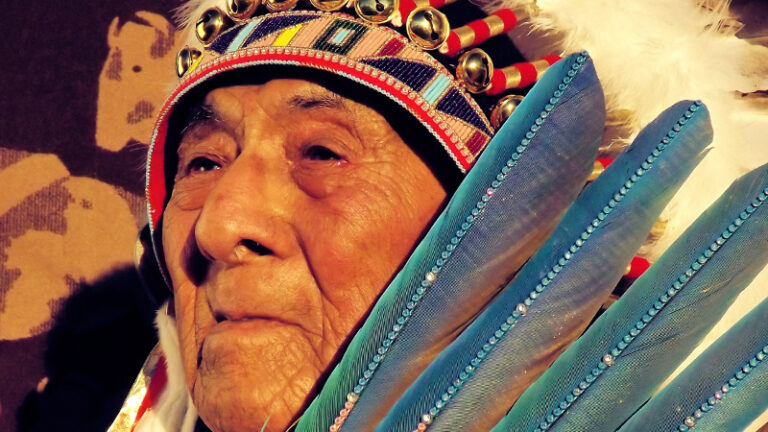 The war chief who became a peace chief
The Center for International and Public Affairs now bears the name of the late Native American historian and renowned chief of the Apsáalooke (Crow) Nation, who earned his master's degree at USC.
"I live in two worlds: the Indian world and the white world. There is a middle line that joins those two worlds together. … I walk that line and take what's good from both."

Dr. Joseph Medicine Crow
---
Native American Heritage Month Event at USC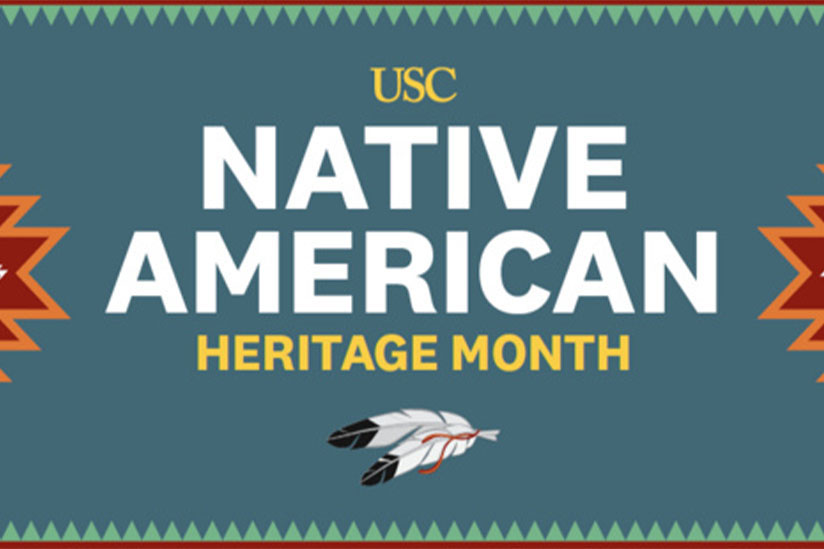 Wednesday, November 15, 2023
12pm to 1:30pm
Hahn Plaza (Tommy Trojan)
Come join us in celebration of Native American Heritage Month with traditional bird singers, a panel discussion and free food.
Want more events? Visit USC's Event Calendar.
---
Native American Heritage Month Spotify Playlist
A playlist curated by USC's Native American Student Assembly to celebrate Native American Heritage Month.
---
More Than Words: Lina Brixley Uses AI to Preserve the Choctaw Language
---
Voices Across Campus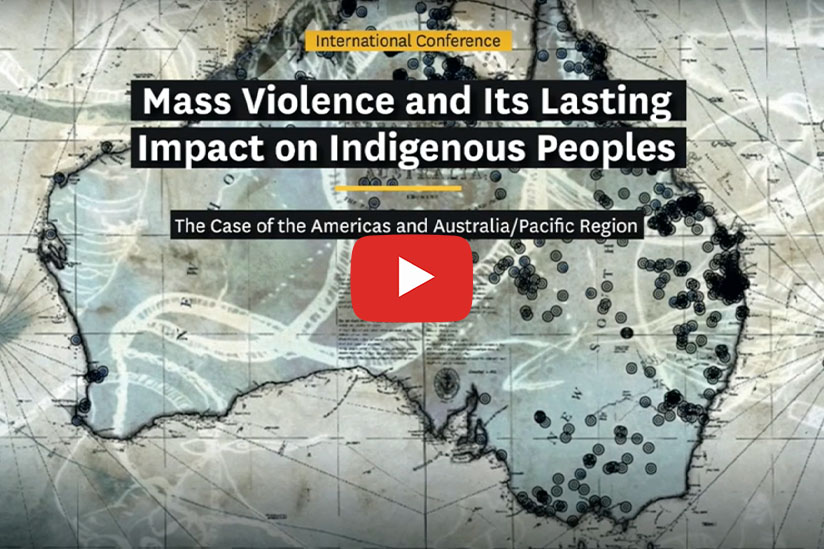 Mass Violence and Its Lasting Impact on Indigenous Peoples
Watch the videos from the 2022 conference hosted by USC Dornsife Center for Advanced Genocide Research.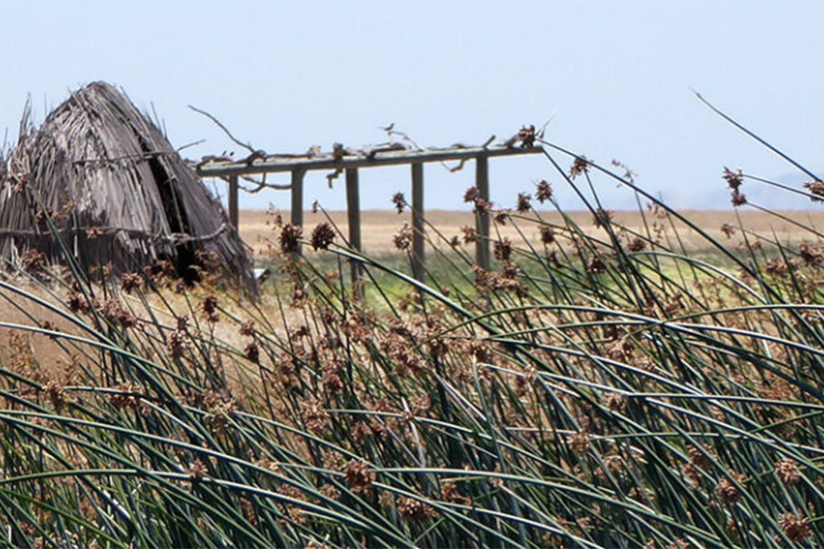 Alum helps save a vanishing language
Patwin, spoken by Native Californians for hundreds of years, is severely endangered. USC Dornsife alumnus Lewis Lawyer is bringing it back.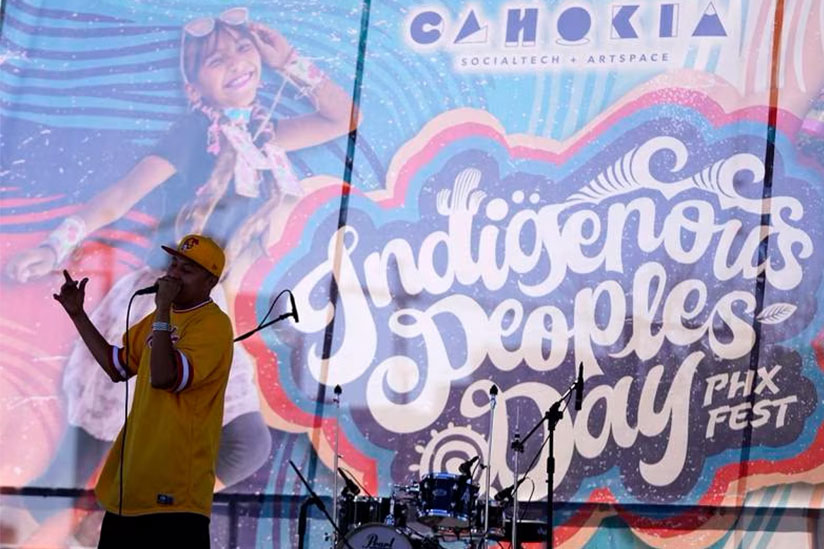 USC celebrates Indigenous People's Day
Students share their thoughts about the evolution of the holiday and its origins as a day of celebration for Christopher Columbus.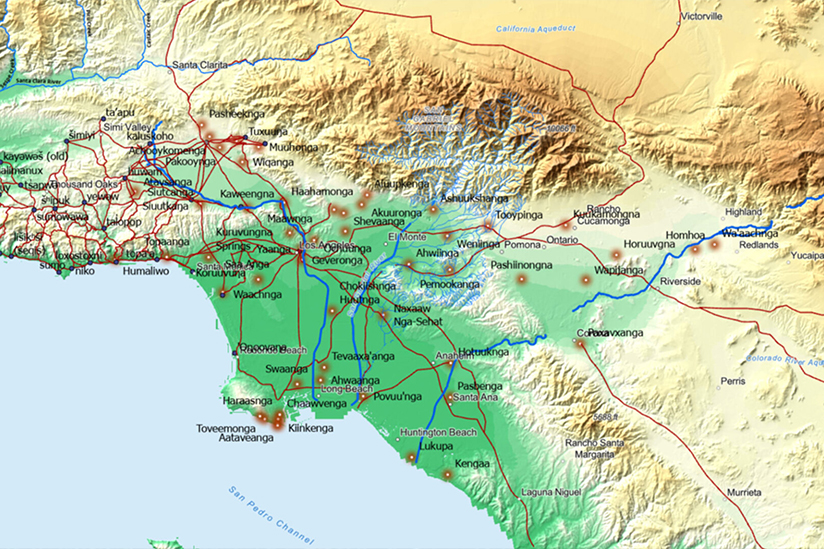 Mapping project reveals L.A.'s indigenous past
USC Dornsife's Spatial Sciences Institute offers a detailed, first-of-its-kind look at the region's natural ecology before European settlers arrived.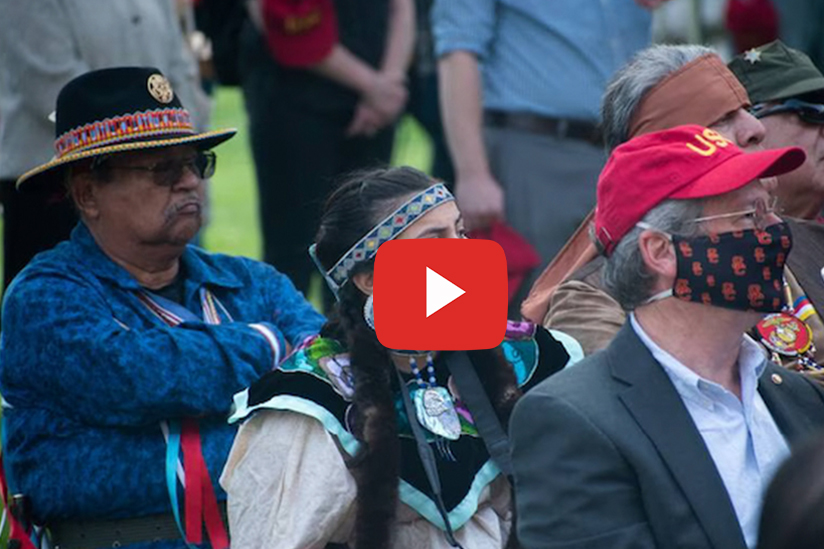 Tribal Sovereignty Run at USC
Watch as the National Congress of American Indians' Sovereignty Run from Oklahoma to Sacramento stopped for a lap around USC Felix Field on Oct 23, 2022.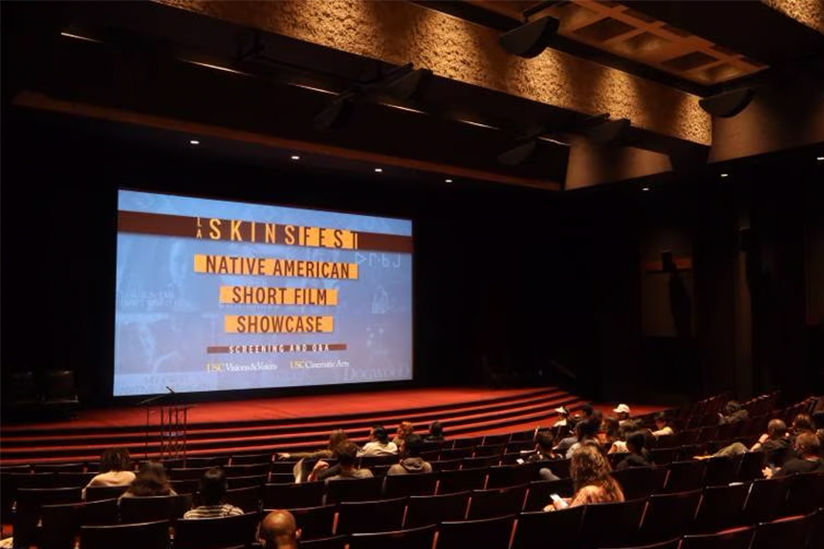 L.A. Skins Fest presents Native American Short Film Showcase
USC hosted a premiere and conversation of Native American short films at the Norris Cinema Theater.
---
---
Celebrate Native American Heritage Month with USC
Use the USC Native American Heritage Month digital graphics
Add your events to the USC Event Calendar. Use the tag NHM to be included in the calendar channel
Join USC's Native American Heritage Month programming committee. Contact Maria Romero-Morales, assistant chief diversity officer, at mromerom@adm.usc.edu