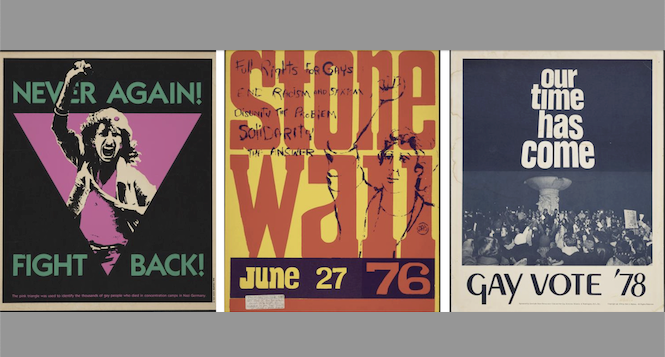 LGBTQ+ rights posters offer glimpse into 60 years of activism
ONE Archives at USC Libraries recently digitized over 4,200 posters and demonstration signs spanning the 1950s to the 2010s. View them here.
"The more LGBTQ+ voices that are out there, the more the rest of the world can't ignore them anymore."

Loni Shibuyama, librarian and archivist at ONE Archives
---
LGBTQ+ Events at USC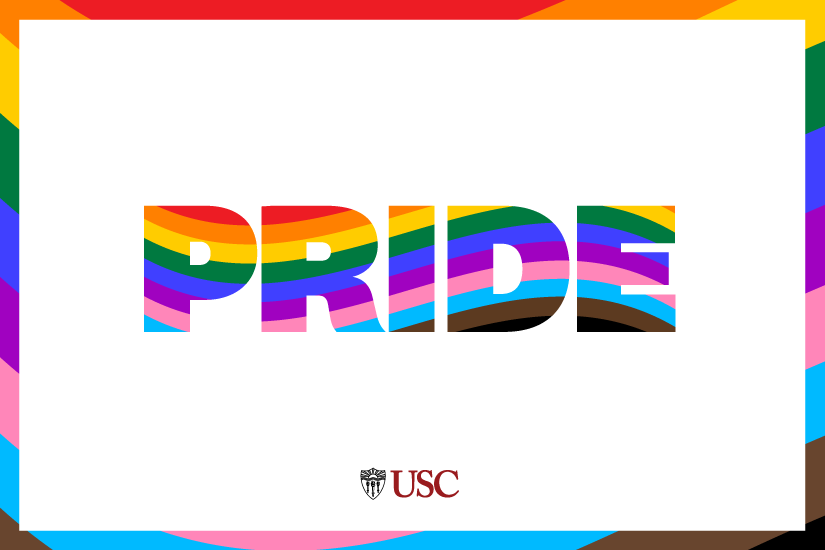 Pride Month Celebration
Join President Carol L. Folt in celebration of Pride Month and explore the month's theme "All Out With Pride."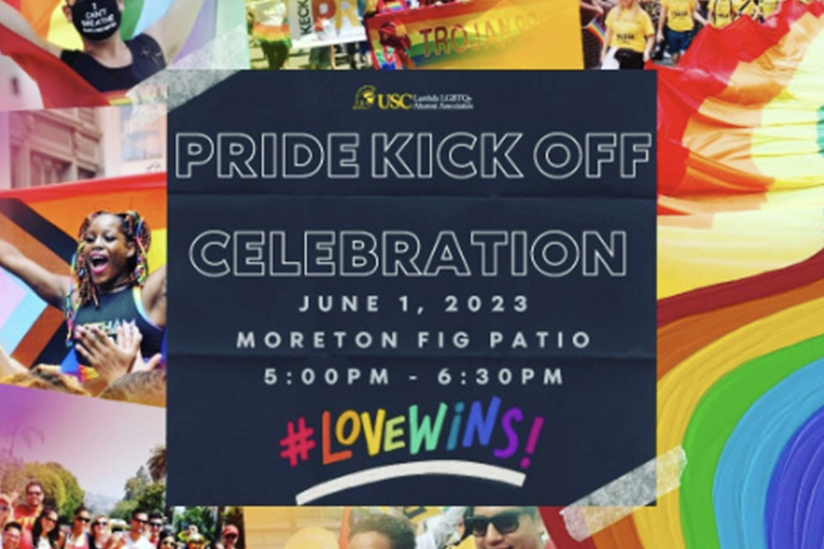 Lambda LGBTQ+ Pride Kickoff
Join USC Lambda LGBTQ+ Alumni Association Thursday, June 1 @ 5:00pm at the Moreton Fig Patio.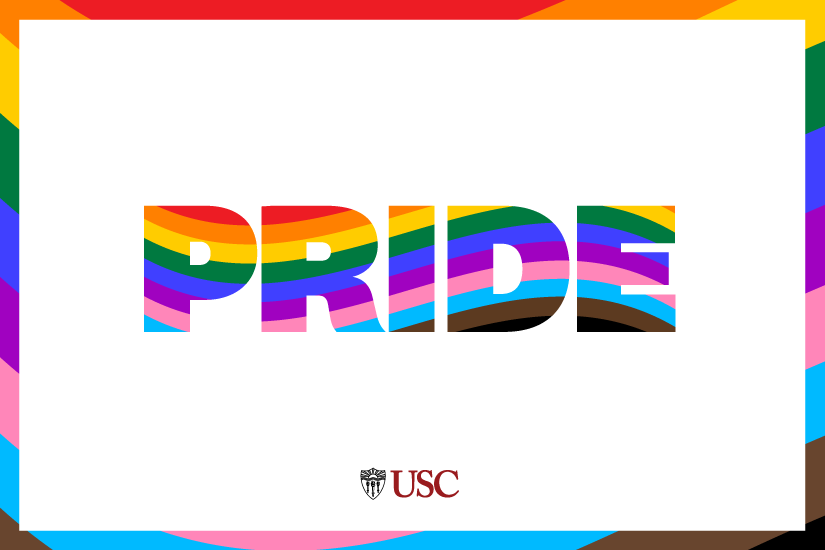 Pride Month Flag Raising at USC Keck
Join Keck Pride at the Keck Hospital of USC Fountain to raise the LGBTQ+ Pride Flag.
Want more Pride Month Events? Visit USC's Event Calendar.
---
---
Voices Across Campus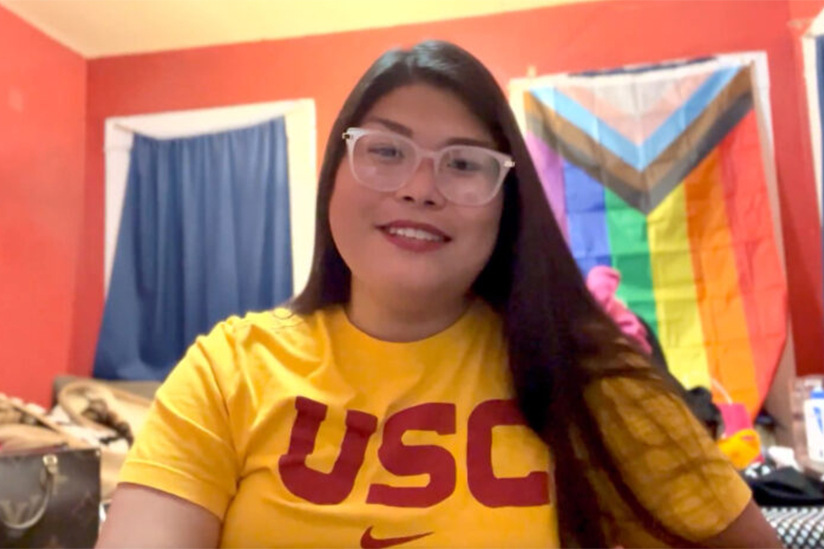 Pride Month 2022 Reflections
Students, faculty and staff share personal reflections about finding and building community.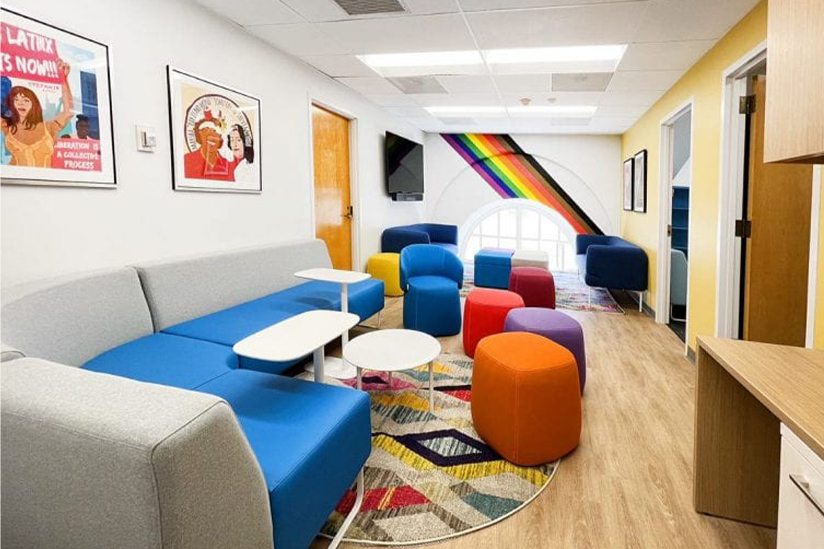 A guide to life at USC as a LGBT+ student
Trojan 360's Adriana Bernal Martinez talks about how to find your people at USC.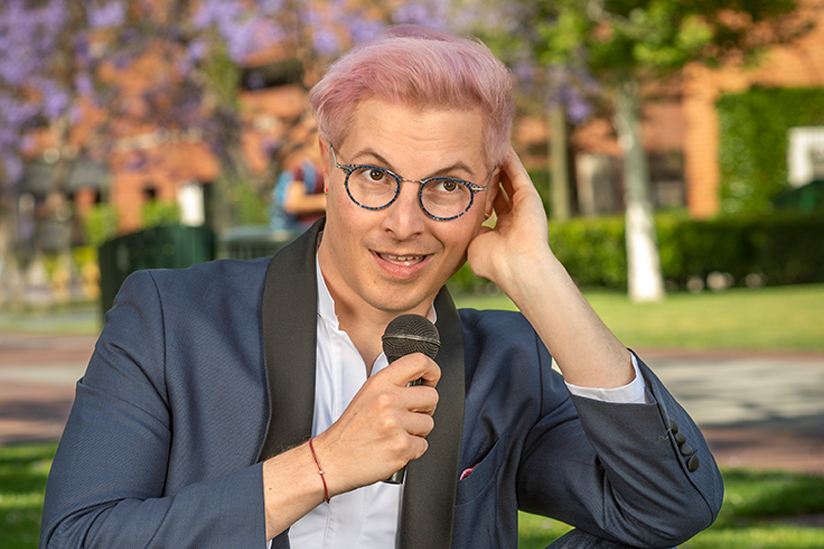 USC Alum is raising voices
JP Karliak '03 launched Queer Vox to bring authenticity to a growing number of LGBTQ+ characters in animation and video games.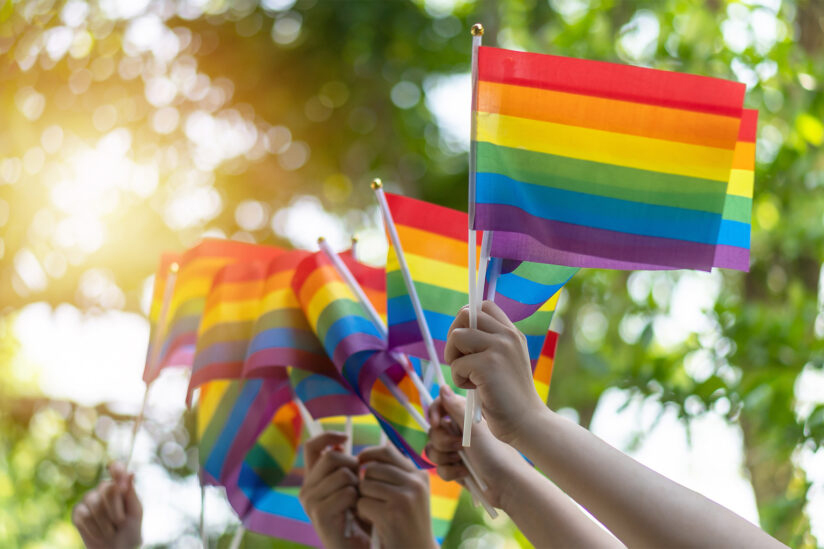 Q&A: Informed youth, optimism best defense against new threats to LGBTQ+ rights
Theodore Burnes of USC Rossier reflects on how to foster productive conversations on LGBTQ+ subjects and methods to better support LGBTQ+ students and youth.
---
Celebrate LGBTQ+ Pride with USC
Use USC's LGBTQ+ Pride graphics on your social media, websites, Zoom background, etc.
Add your Pride Month events to the USC Event Calendar. Use the tag Pride_Month to be included in the channel.
Join USC's Pride Month programming committee. Contact Megan van der Toorn at mvandert@usc.edu.