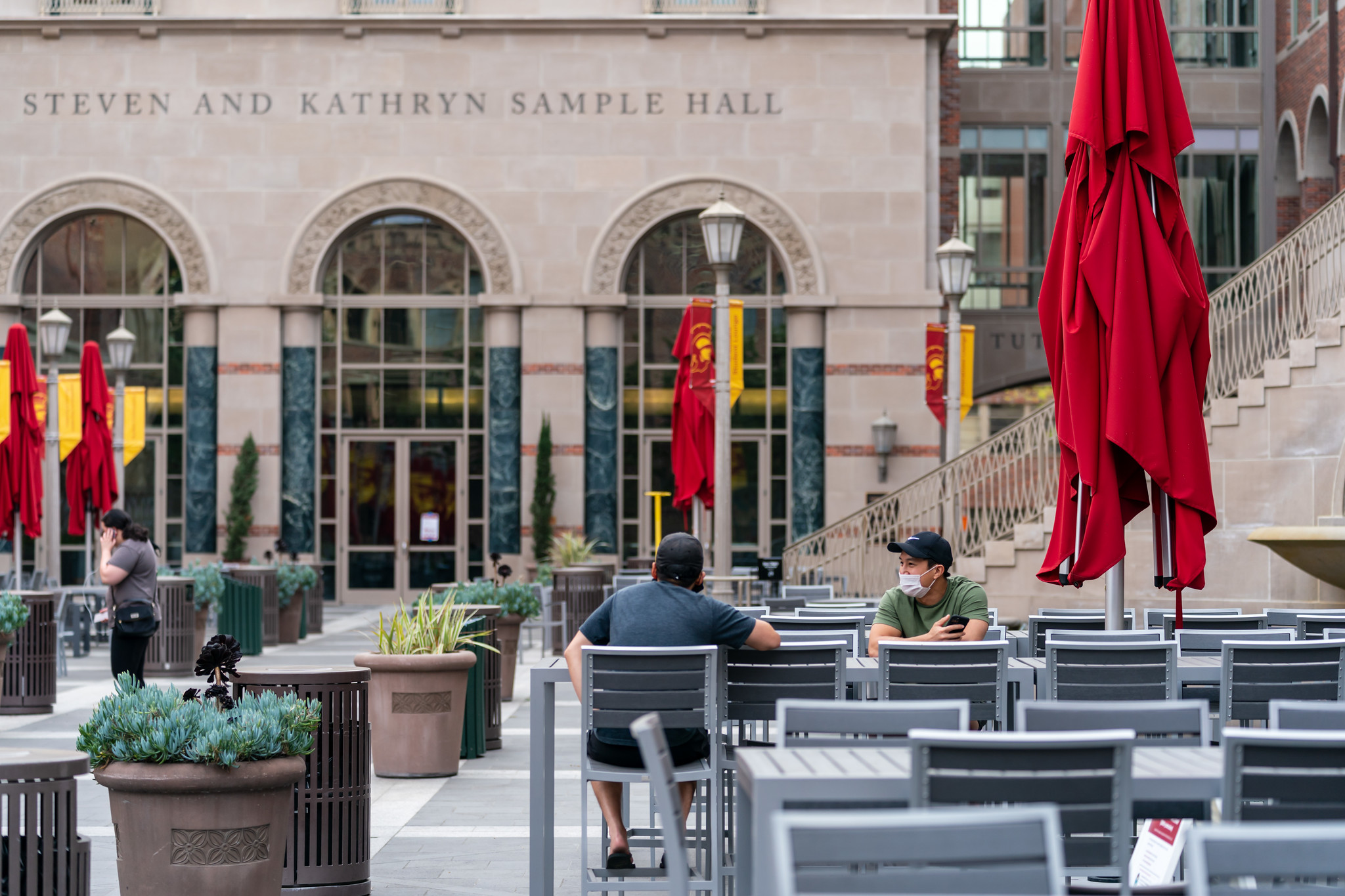 Faithful. Scholarly. Skillful. Courageous. Ambitious. And so much more. We, the students of USC, are resilient and creative. We seek, learn and thrive. We care for the well-being of our friends and encourage the success of our classmates.
Regardless of where we are, no matter how we engage, despite unprecedented situations, we are the heart and soul of the university. We are SC.
Experience USC
The new interactive student portal provides a virtual hub for resources, information and activities
Incoming Students
Special opportunities for all new and incoming students to explore
Student Academic FAQs
Common questions about academics for undergraduate, graduate and doctoral students
Student Health Services
Information about telehealth and student health resources on and off campus
Mental Health, Well-being and Support
Find ways to stay well during stressful times
Health and Safety FAQs
Find information about health and safety guidance
Trojan Community Guidelines
Every student, faculty and staff member, and visitor coming to campus will be required to follow these health measures
TrojanLearn Training
All USC faculty, students and staff must complete this training in order to return to campus
Trojan Check App
Learn more about the wellness assessment and reservation system
Support Fund FAQs
Information about eligibility, timing and how to apply
International Students FAQs
Information about visas and immigration status, travel, housing and health care
Research FAQs
Answers to the most frequently asked questions about research on campus
Research Resources
The USC Office of Research maintains an extensive COVID-19-related resource center for researchers
Study Abroad Programs
Information about fall study abroad programs
Travel Guidance
Updates about travel guidance and regulations
Trojan Commitment
Staying safe is a shared responsibility. Make the commitment to keep yourself and your fellow Trojans healthy and happy.
Return to Campus
Those students returning to campus must complete the "Health, Hygiene and Safety" Training module on TrojanLearn. After completing the training, they will need to use Trojan Check to confirm they are currently well and haven't been exposed to COVID-19. They will also need to make a reservation to come on campus.
Messages for Students